Seed creative direction
Stanford Seed is a Stanford Graduate School of Business-led initiative that had operated for 4 years at the time in 2016. There was no collateral created with cohesion so their marketing materials were in dire need of a refresh. I spearheaded the design thinking session with the Seed leadership team and the results became our content and visual strategy compass. The goal was to truly understand their mission, how they wanted to be perceived in the world and most importantly what their value is to developing economies. The pieces shown below are the results of the design thinking session, understanding the client and their audiences. Projects were to inhibit the true nature of facilitating developing economies to bring their regions to greater prosperity. It is not an easy feat and therefore the photos should be true to this mission and be gritty, textured, with a sense of reality. They focused on hope through colors and light featuring the entrepreneurs and their employees as the true heroes of bringing their regions to greater prosperity.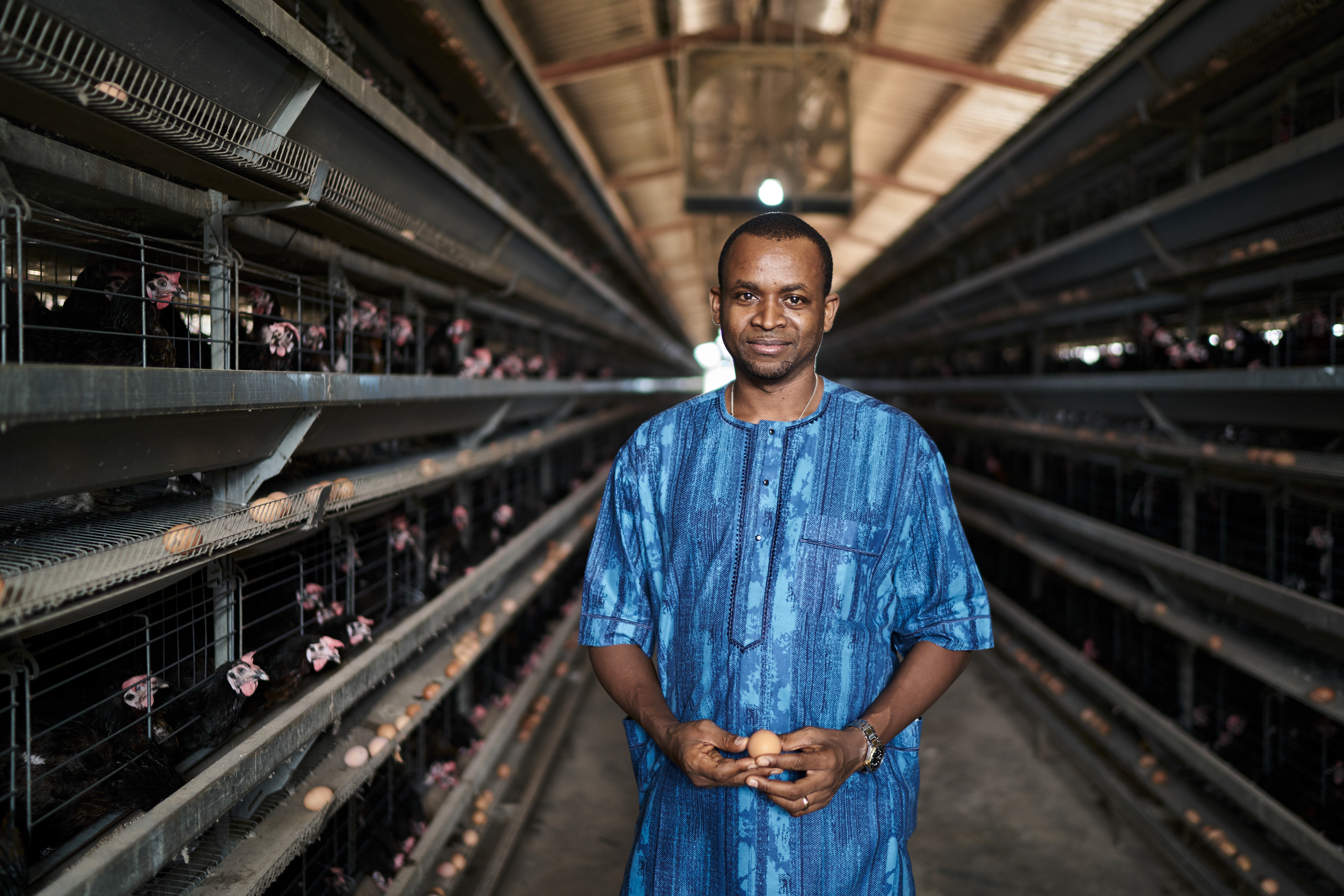 I art directed the photo shoots with photographer Nana Kofi Acquah in Accra, Ghana resulting in a library of photos that we leveraged for all digital and printed collateral throughout the year.  
2015 Seed Annual Review with the use of Nana's photos. 
Art Direction: Linda McCulloch
Design: Nicole Duran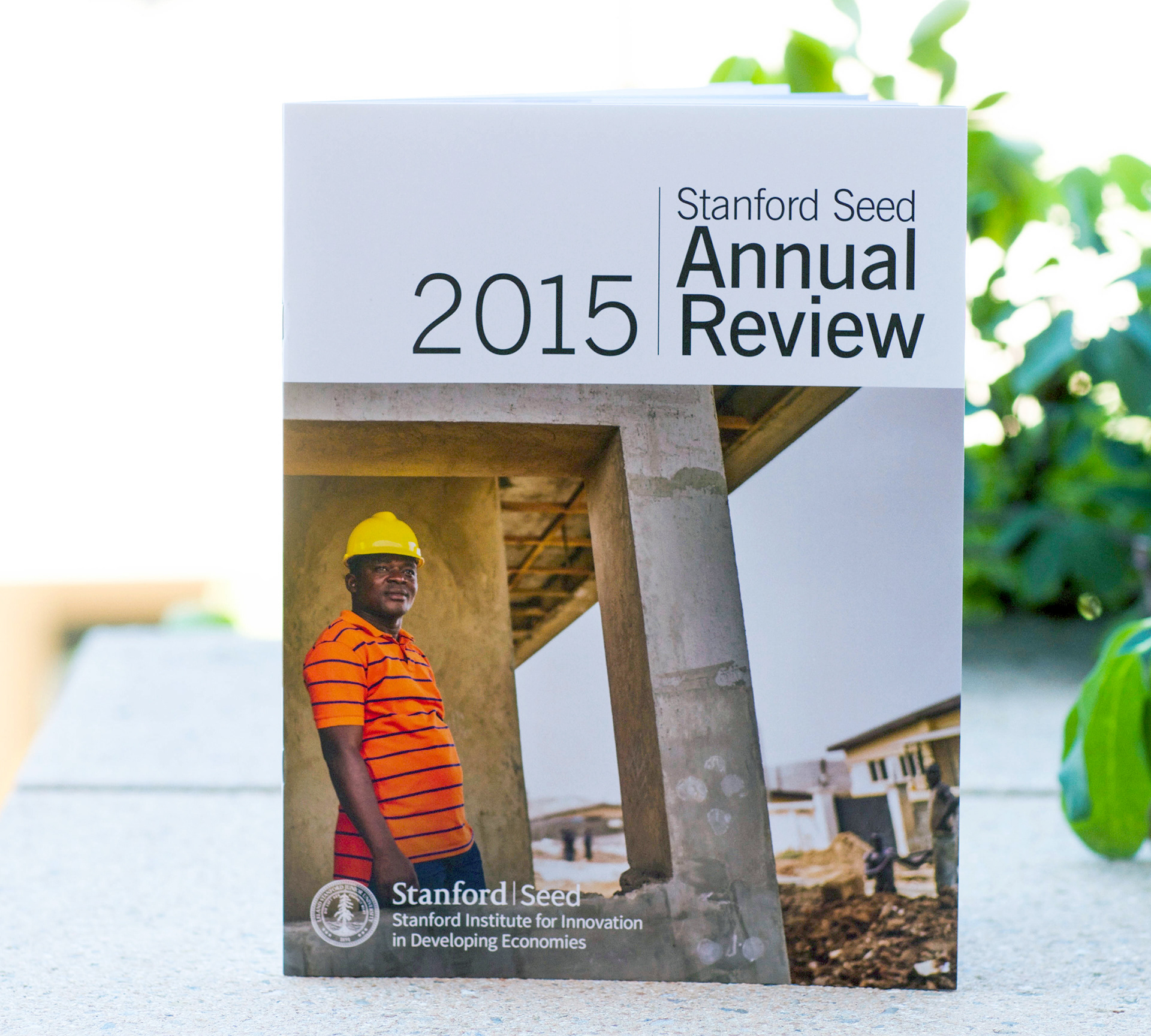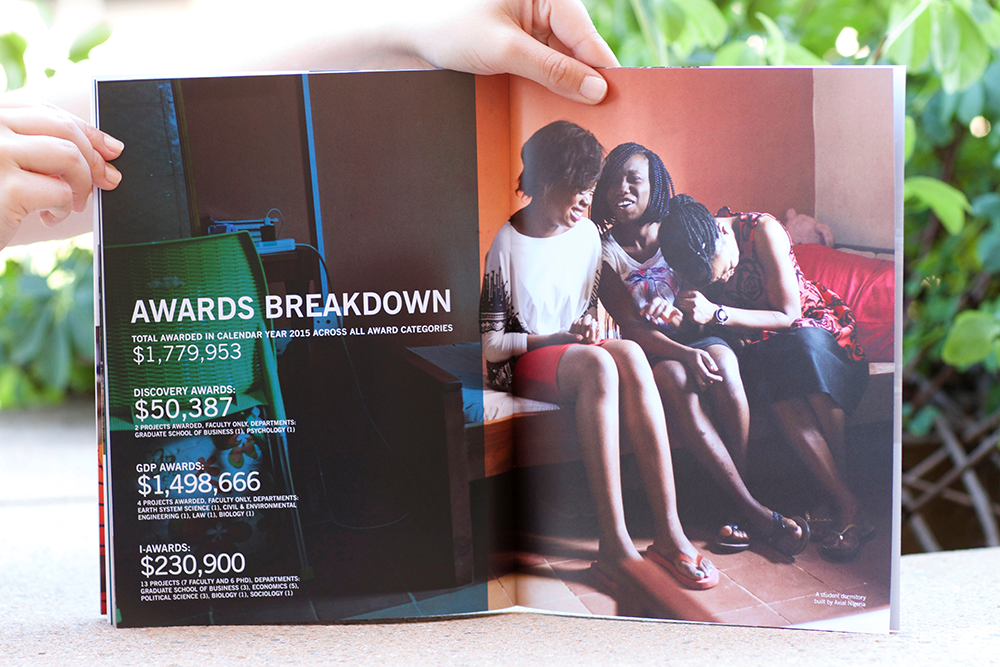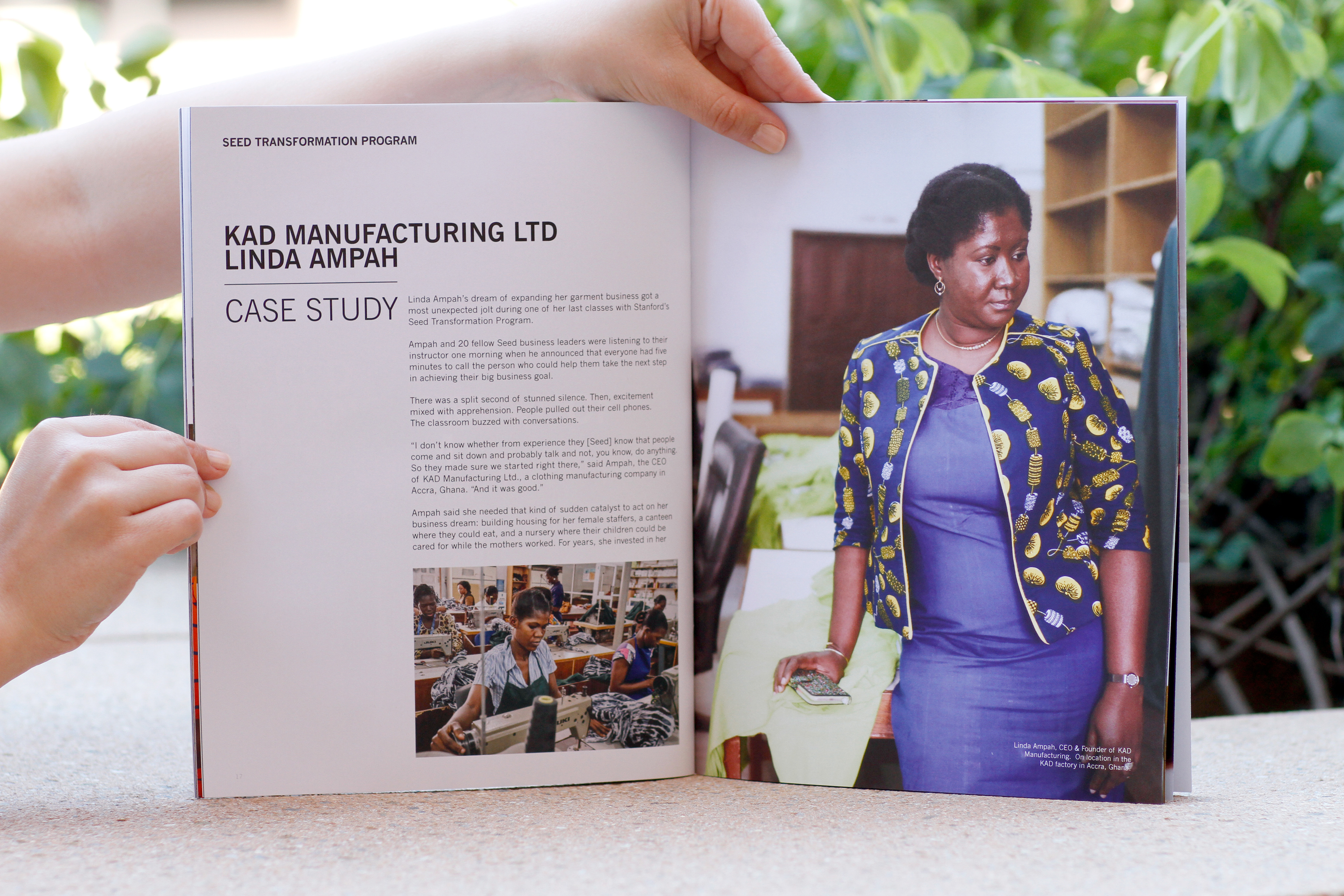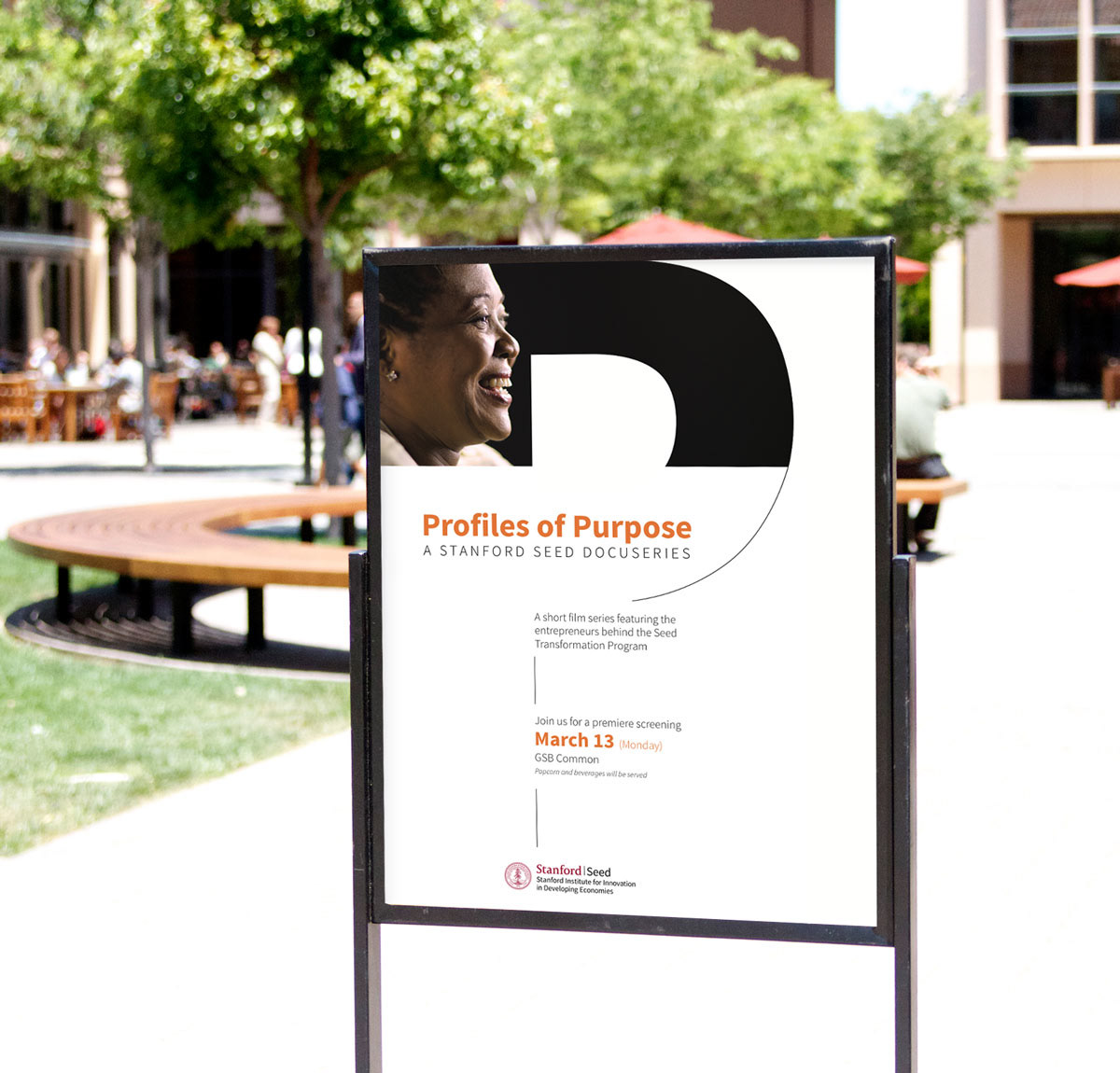 I assisted in coming up with a name for a series of documentary style shorts created by Stanford Film students for Stanford Seed. I branded the series through a teaser video, the intro titles and all promotional materials. The series is to be released mid-May 2017. 
Concept and Design: Linda McCulloch


Concept and design: Linda McCulloch
Motion graphics: Keith Reinbold