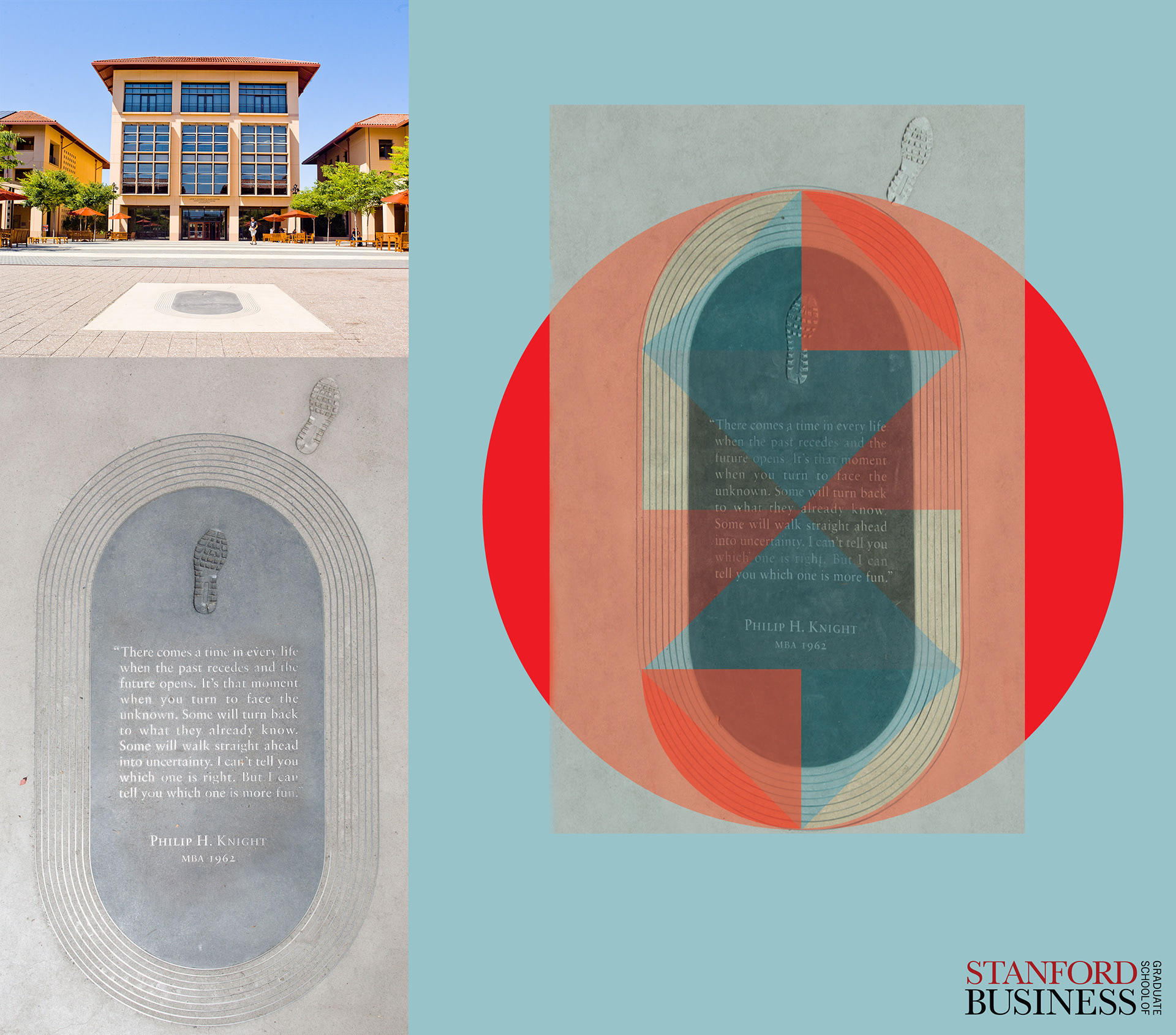 Below is  an early prototype by Jenna Guswiler. Concept by Linda McCulloch.
The video below shows a selections from a 3-day on-campus photo shoot to capture the essence in the language developed.
Creative director - Linda McCulloch, art director - Tricia Seibold and photographer - Elena Zhukova
Brand portal assets
Traffic has increased 76% since launch.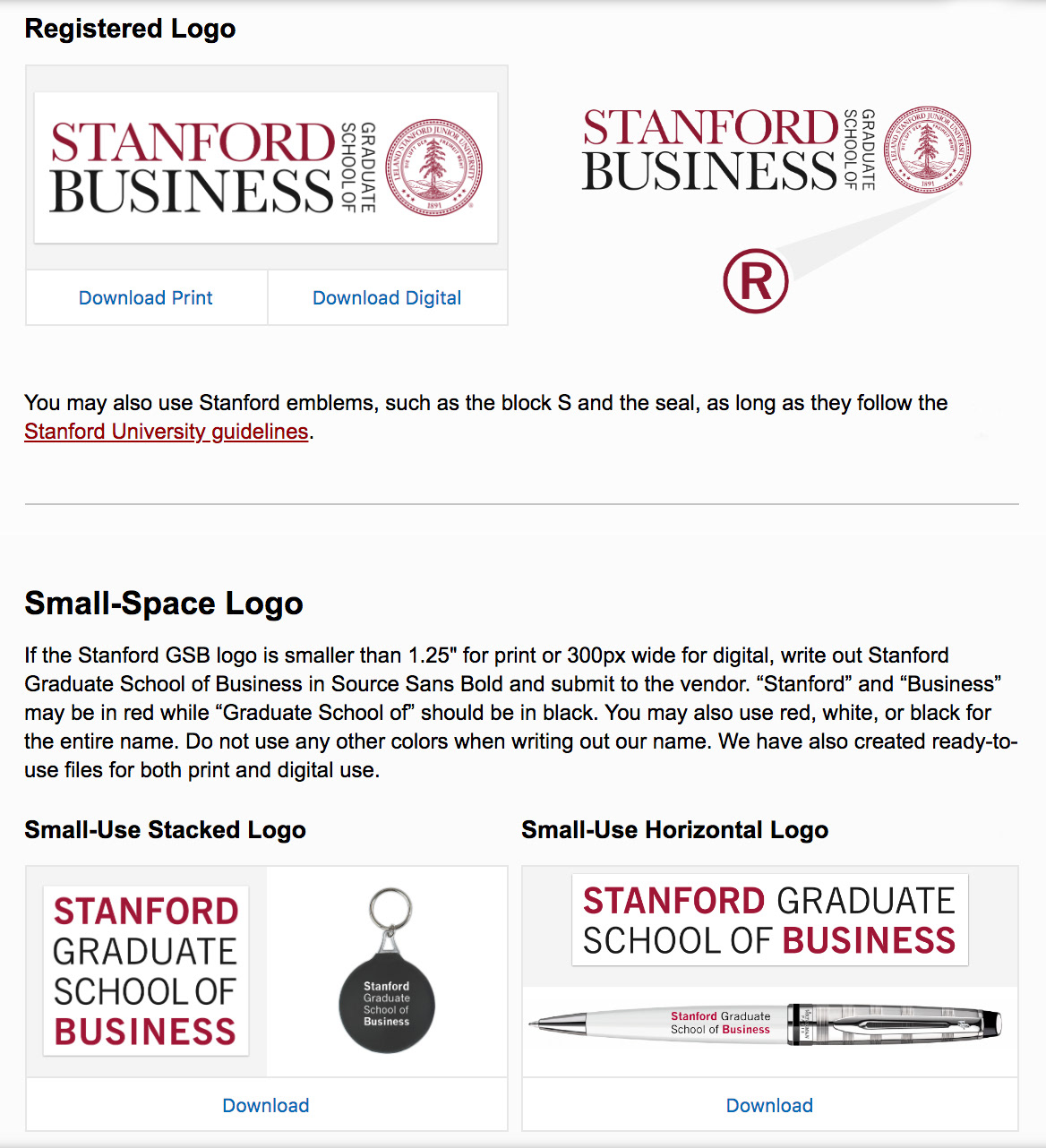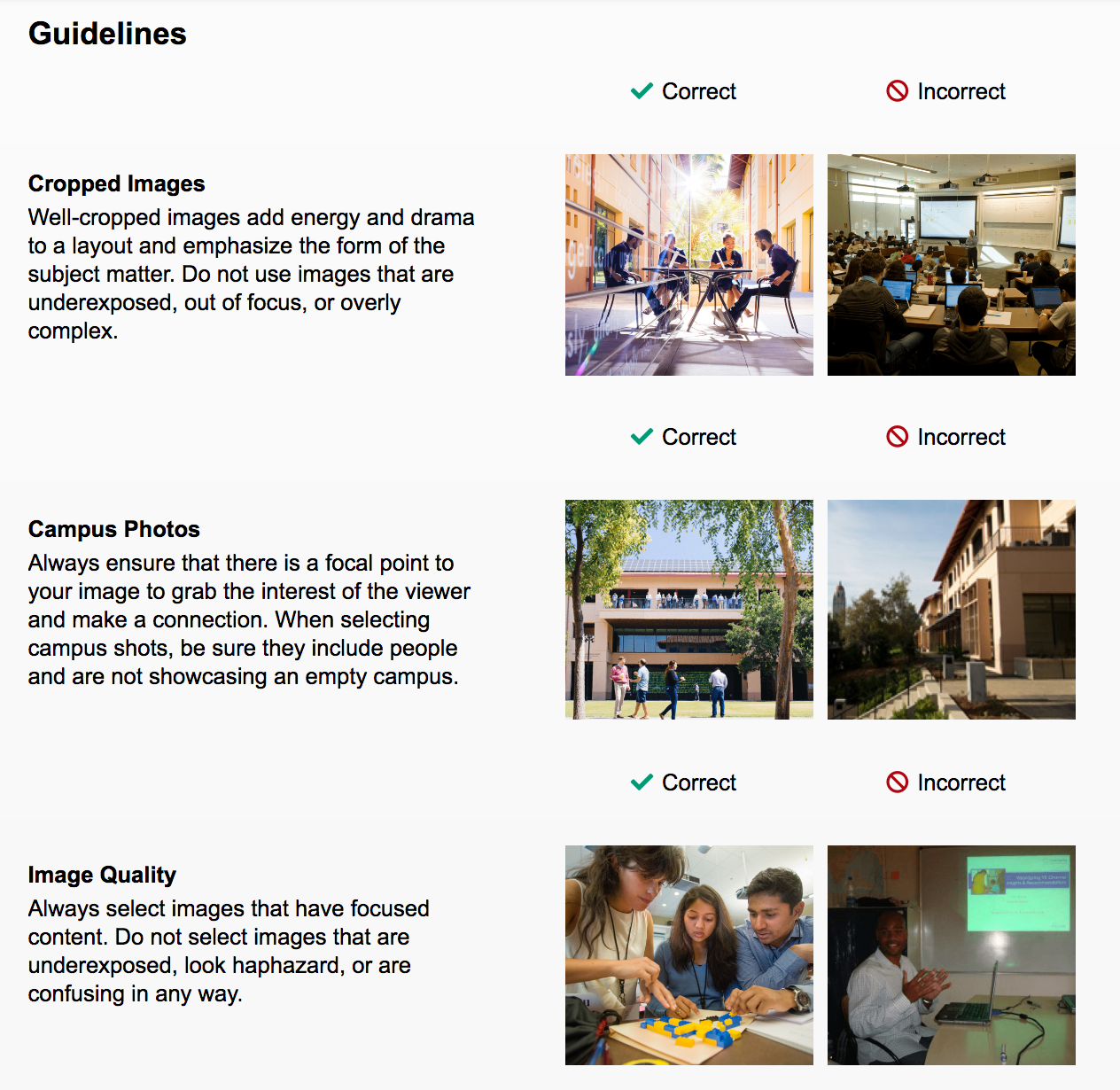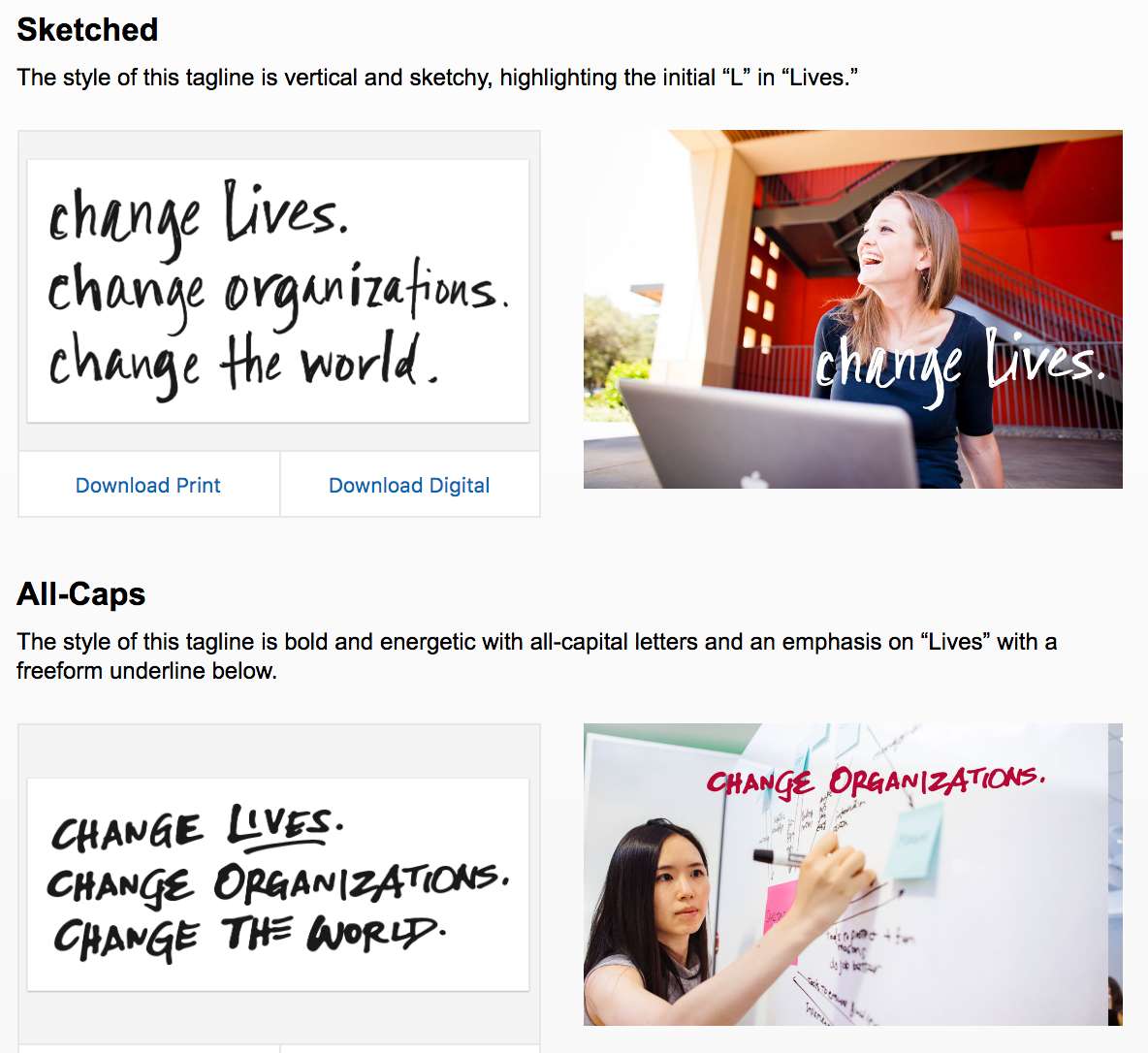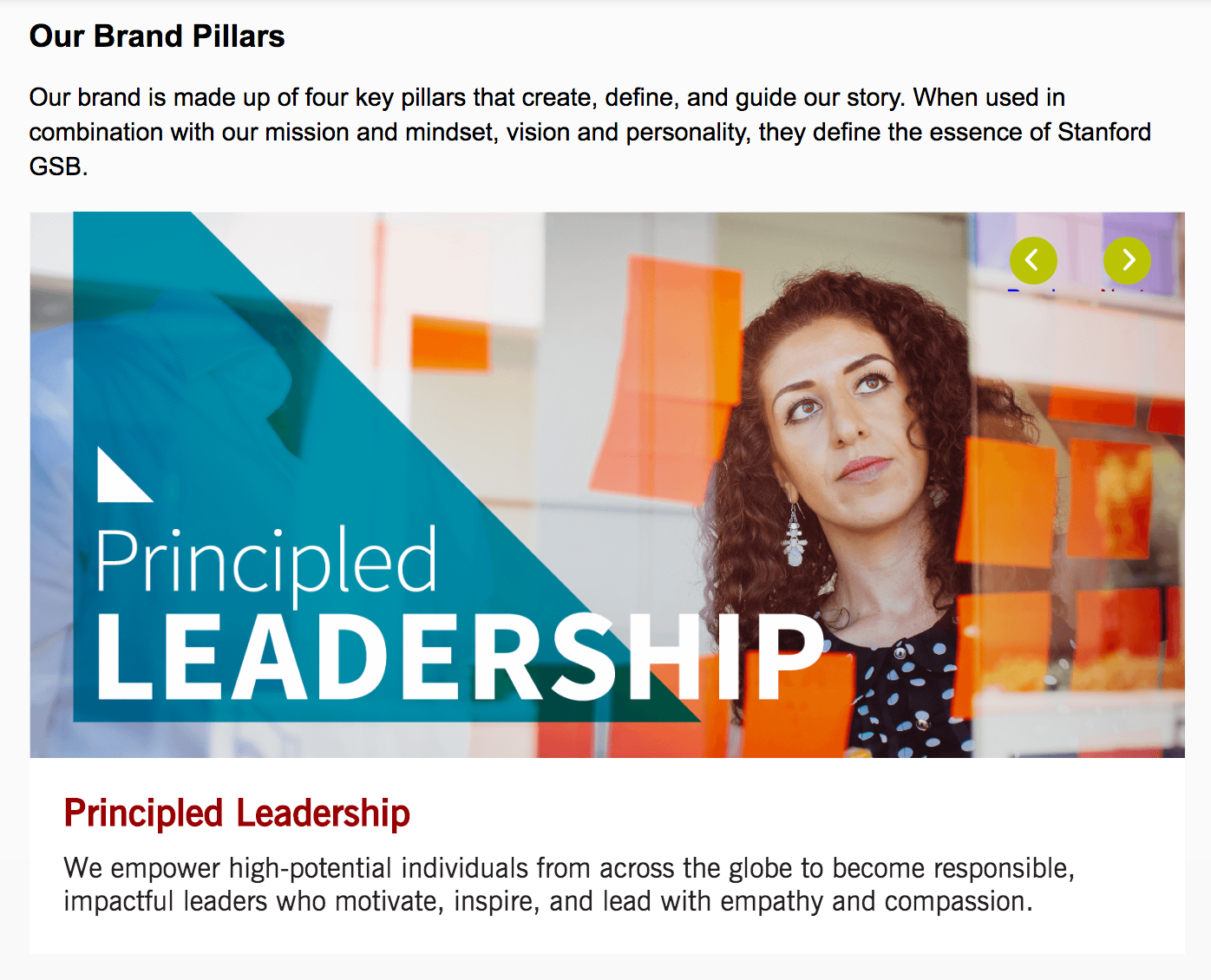 Templates 
The #1 action on brand portal is to download these presentation templates.
We also have templates for signs including digital signage.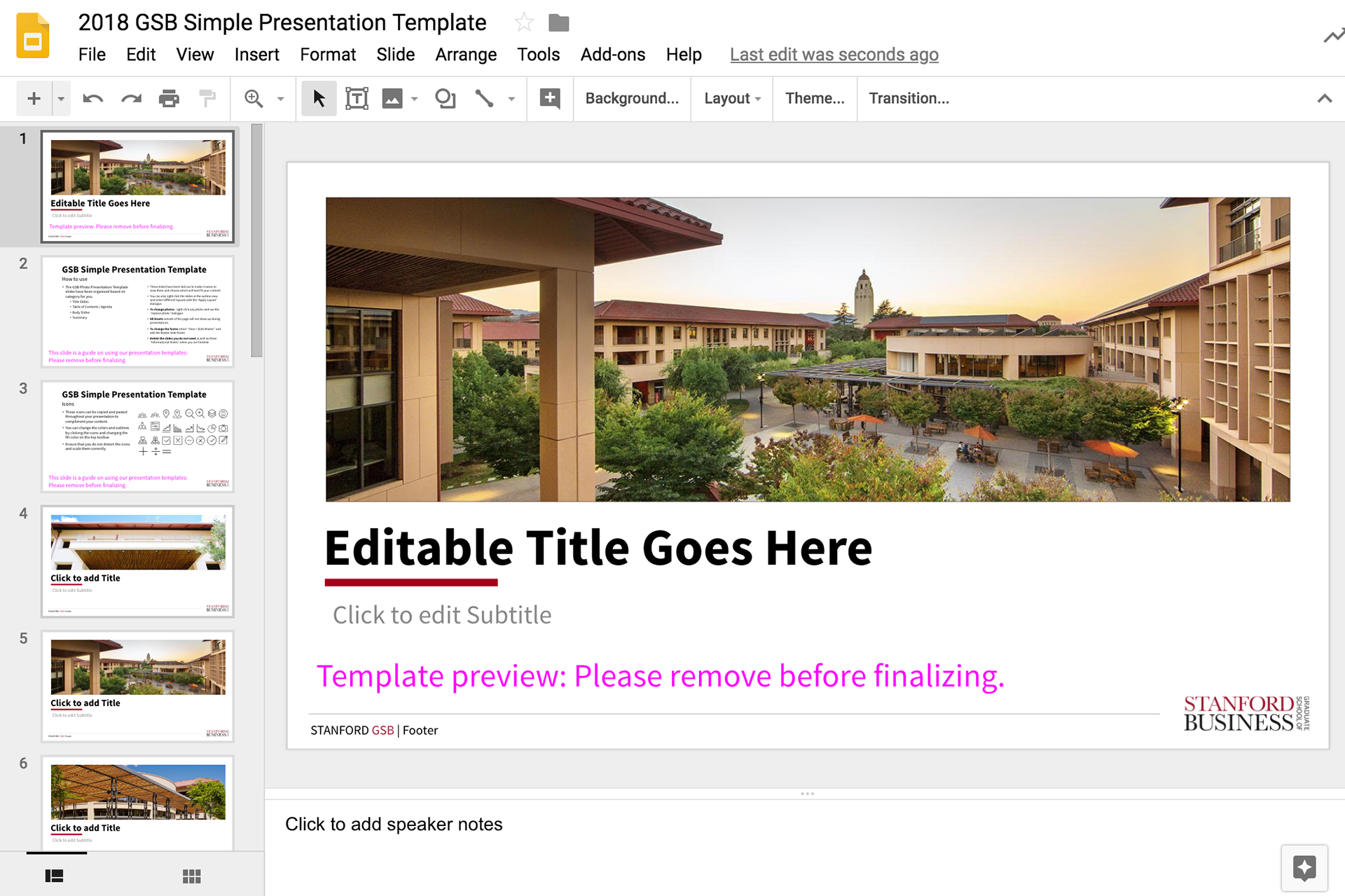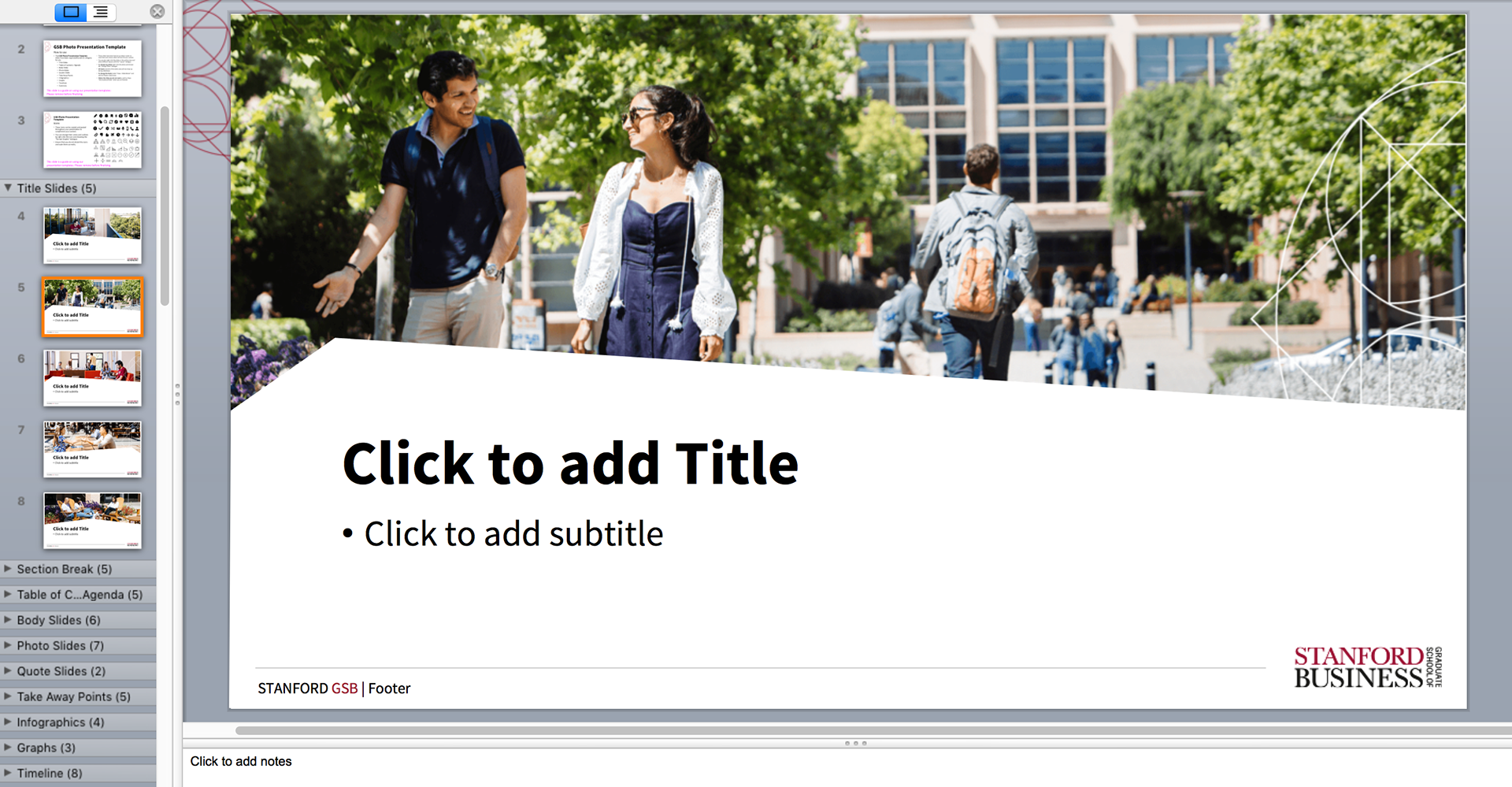 We developed an internal messaging guide to describe how to anchor all messaging to each pillar and how to customize it depending on audience.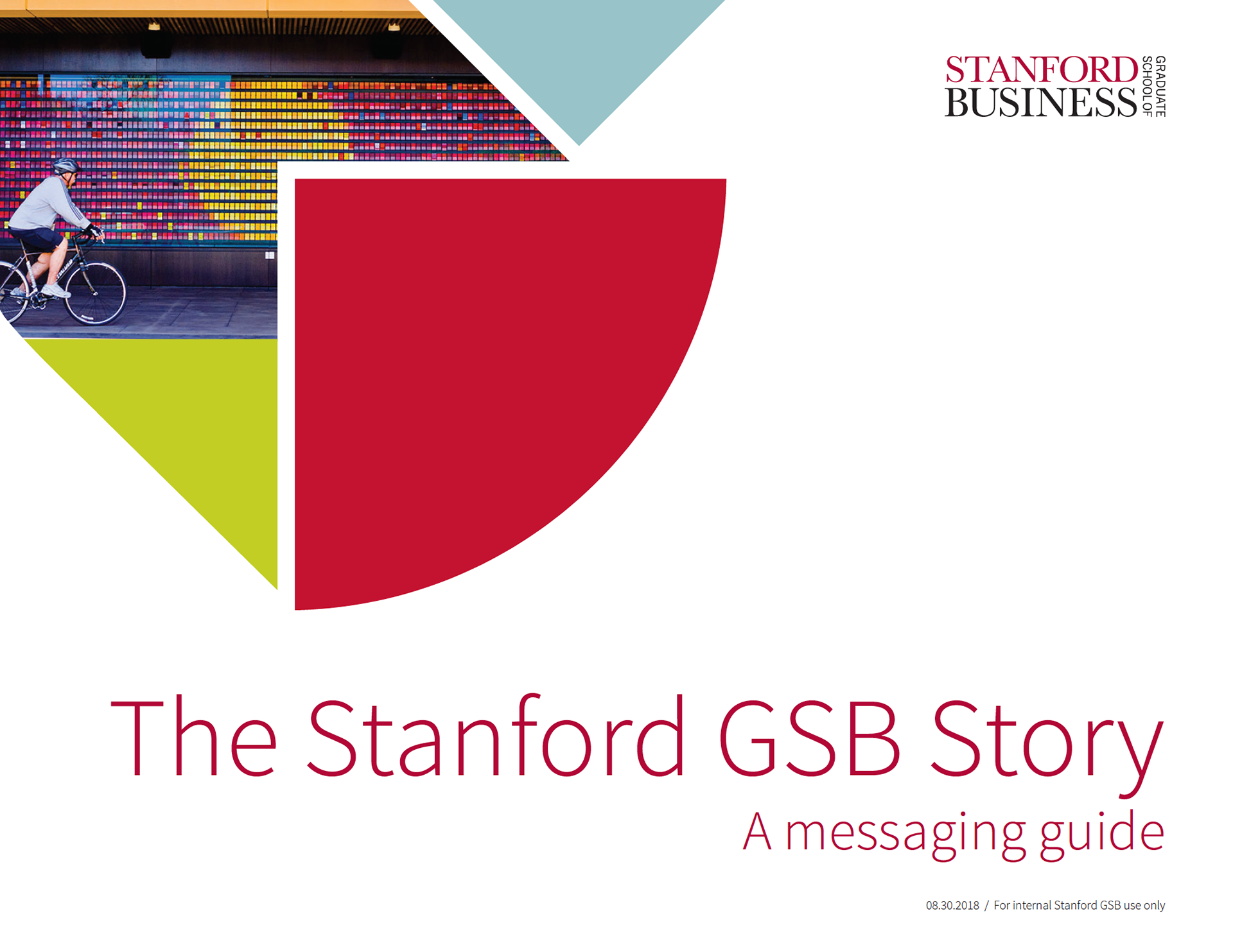 The video below was shot on an iPhone to inspire staff to use the assets. We had 5 minutes to communicate the project at the end of the Dean's quarterly Town Hall for all GSB staff. I initiated, coordinated and created this no-budget video incorporating the spirit of our department. It was so well received that it is now a series and the end of all Town Halls. 
Credits: Linda McCulloch (creative direction), Amber Mason (graphic design, art direction), Nicole Duran (graphic design, art direction), Dominic Decarlo (design), Jenna Guswiler (UX/UI design), Tricia Seibold (art director/photography), The Imagineering Company (copy), Edelman (research/copy)