Exec Ed Visual Strategy
I facilitated a design thinking session with Exec Ed program managers to uncovered the unique value propositions for our programs. We had few images showcasing these values so in the summer and fall of 2016 I held numerous art directed photo shoots including a drone shoot for both video and photo.
This is a sample of the footage shot from the drone shoot conducted in October, 2016. There were 150 emails, 3 meetings, signs created and emails to inform everyone about the shoot for taking this idea to fruition; a process I owned and project managed in addition to art directed. 
Drone pilot: Aleksey Bochkovsky 
Photographer: Elena Zhukova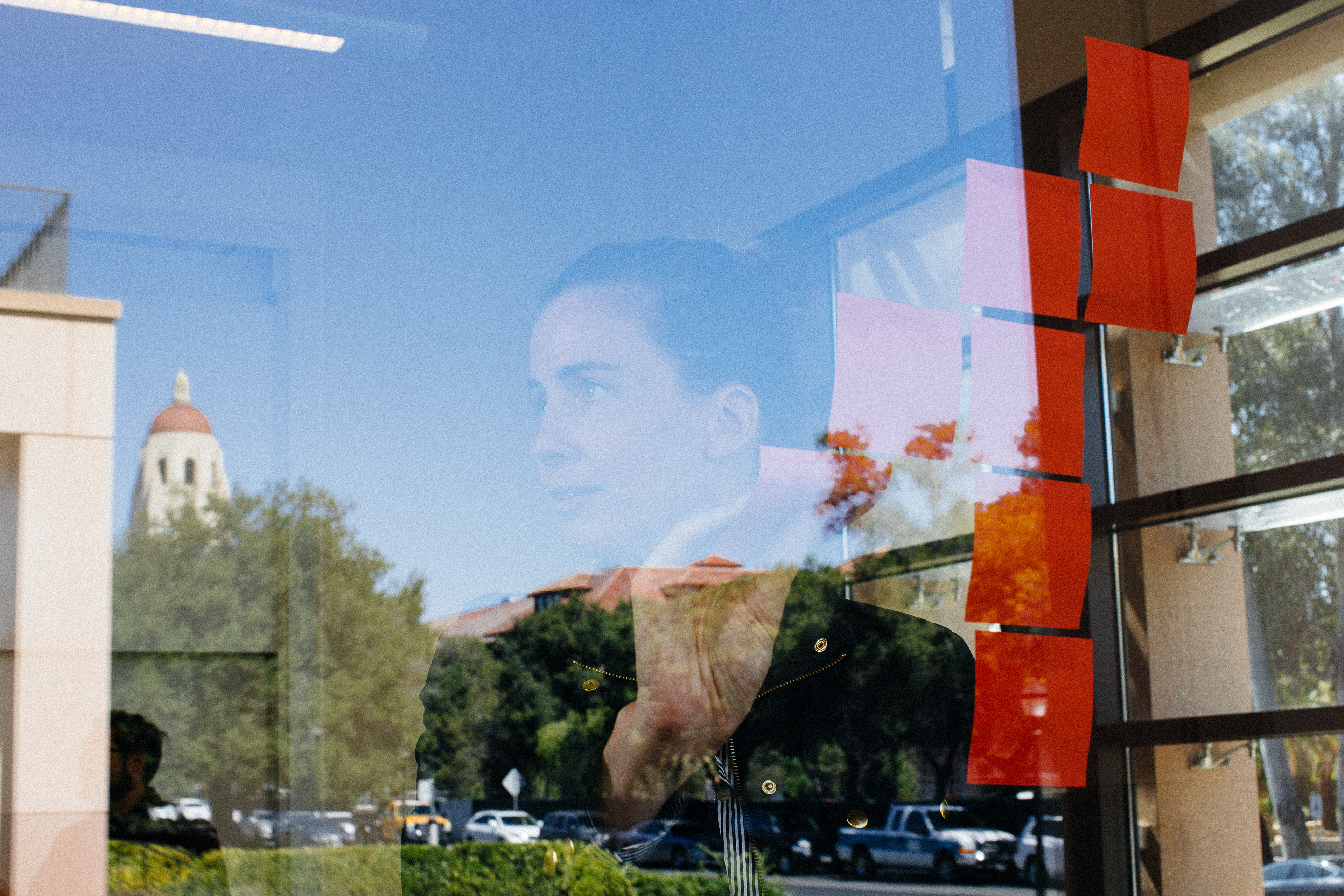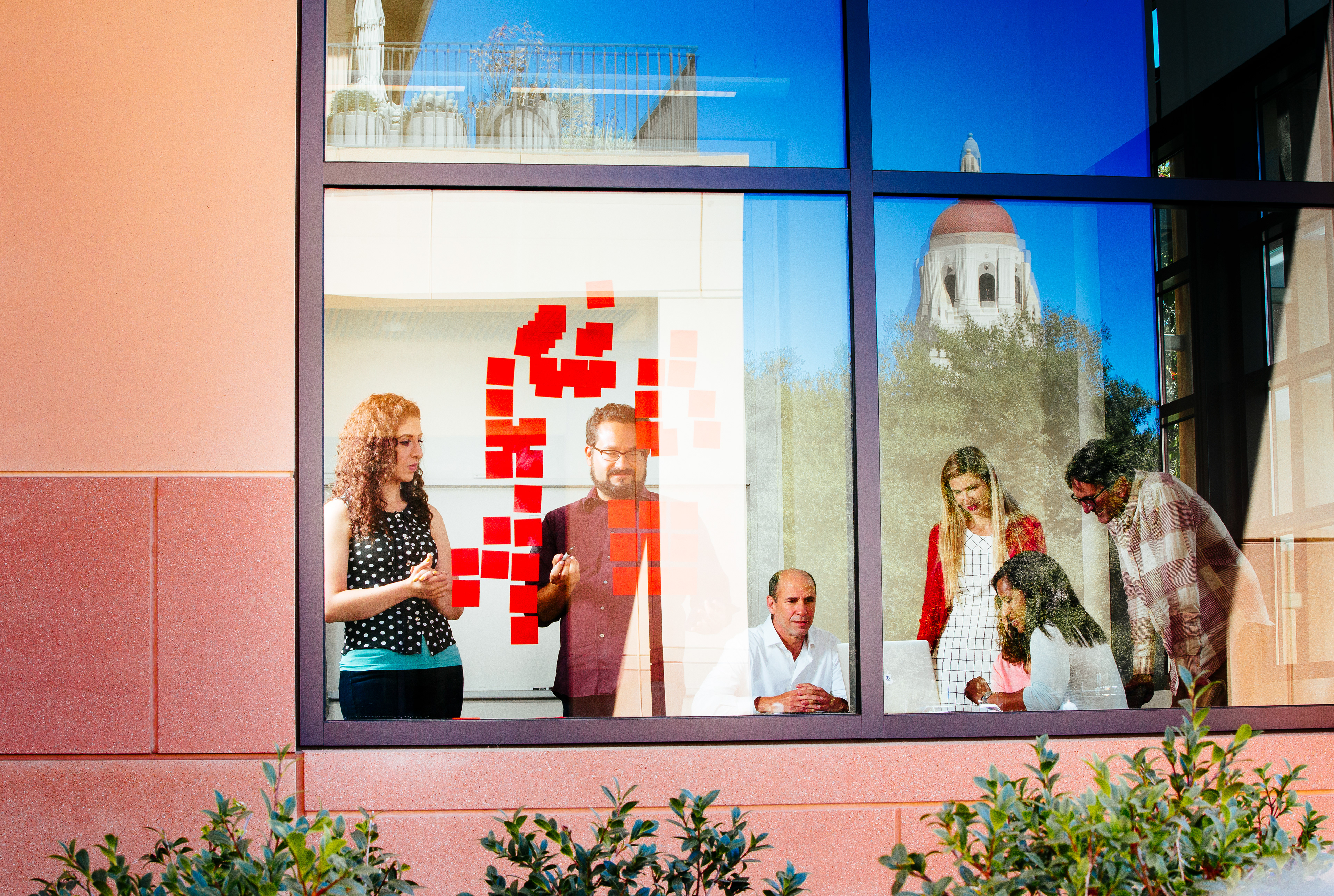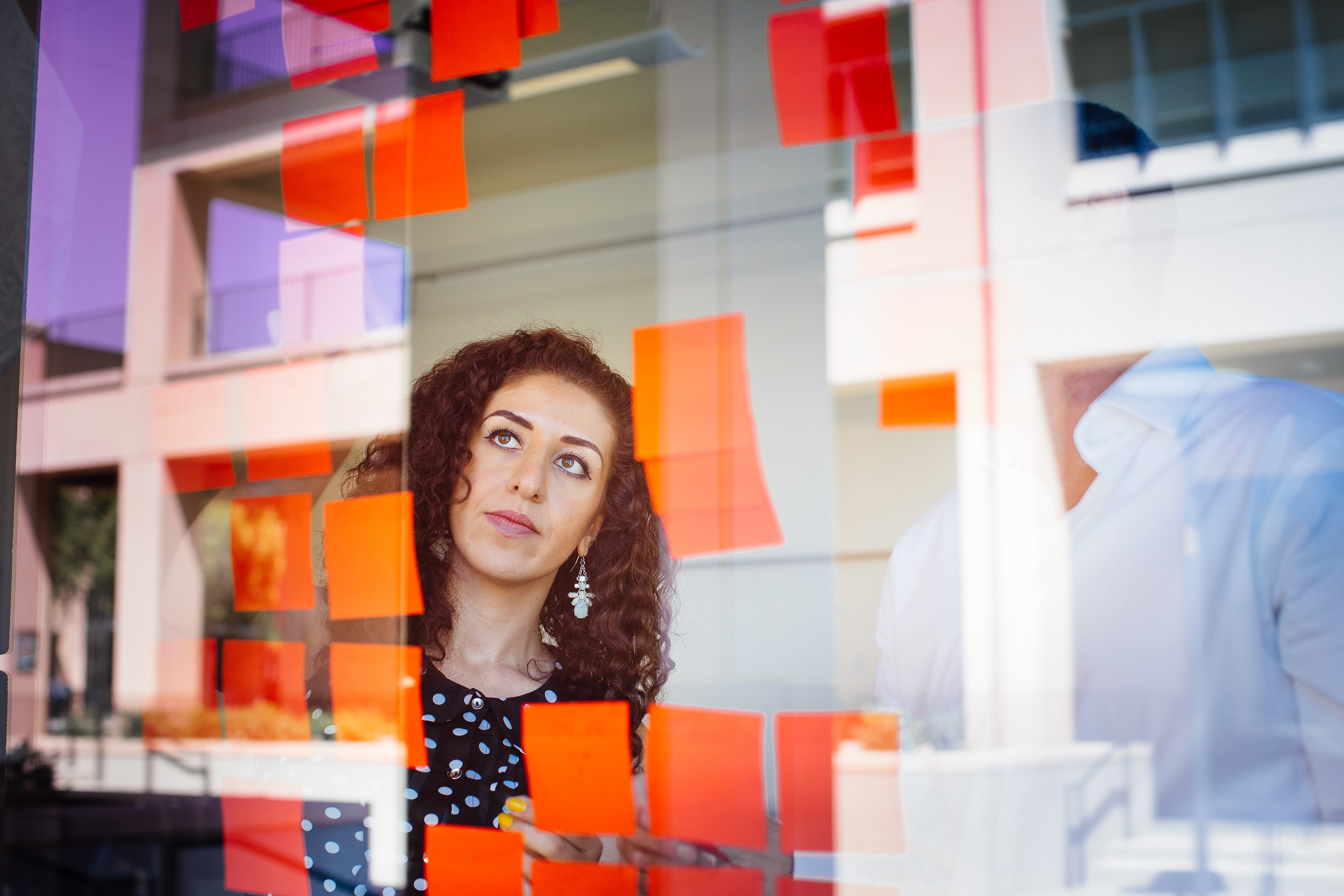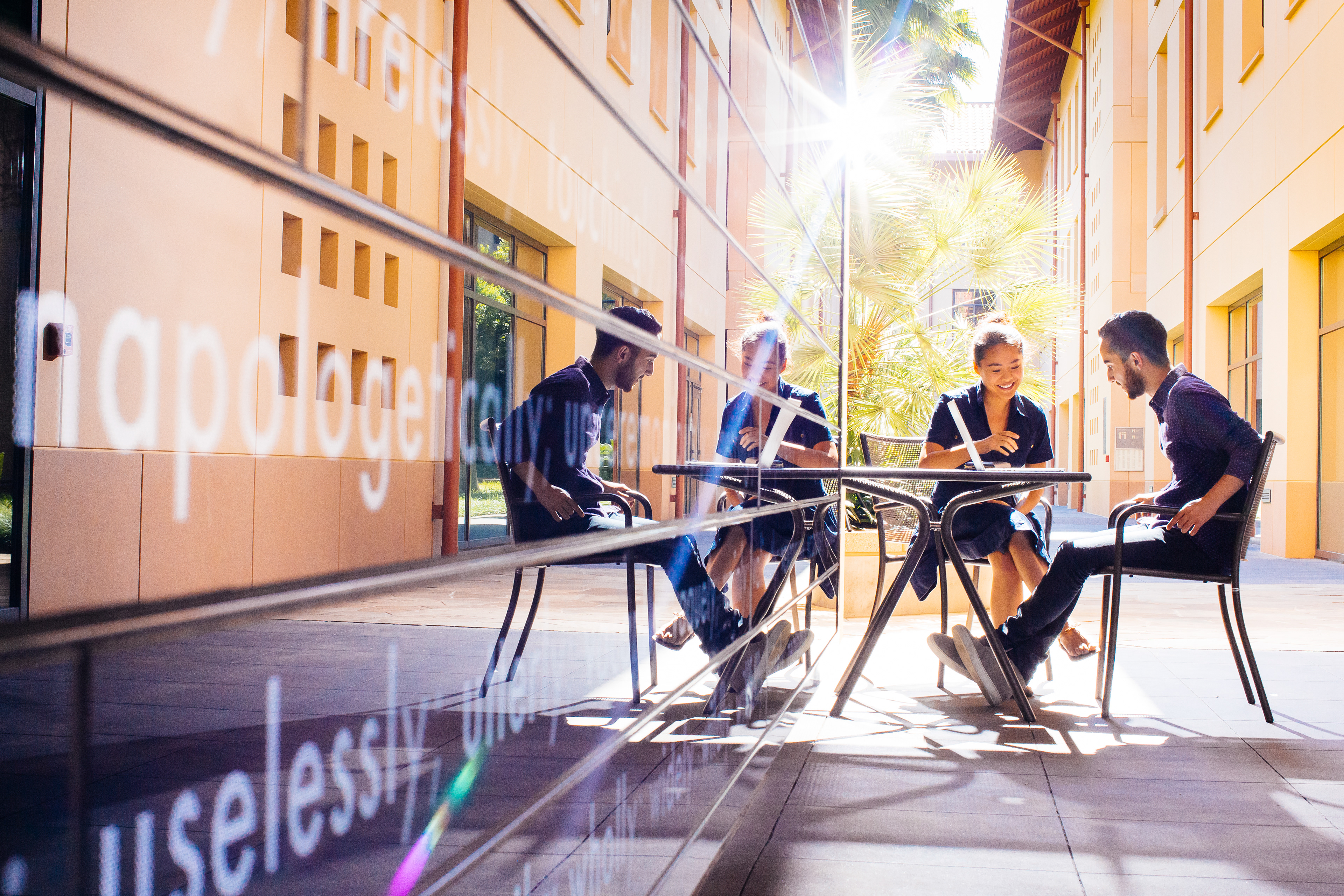 These are a selection of photos that I art directed to get specific photographs communicating our collaborative and innovative environment, a value we wanted to showcase more in our marketing efforts.

Photographer: Elena Zhukova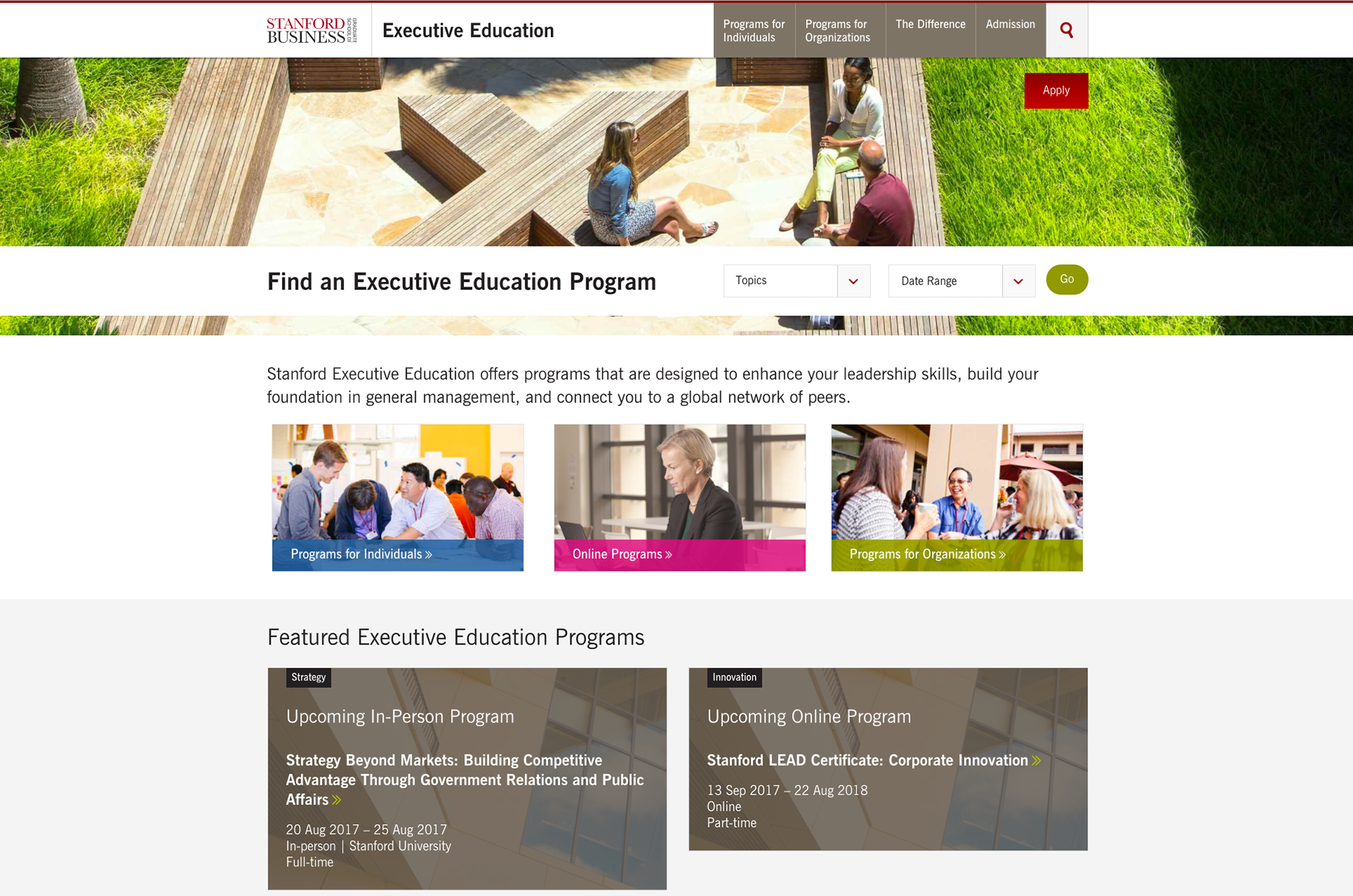 The photos were used throughout our website and in program guides.